Georgia Glass Repair knows that your home is your castle. You want each room to be beautiful with the right look and the perfect coordinating accessories. We offer tabletop glass surfaces for dining room tables, kitchen tables, and end tables. Tabletop glass provides a touch of class and elegance to any home and is a great investment for any homeowner. We believe that using tabletop glass surfaces is much wiser than using a wooden surface table because it is much more durable.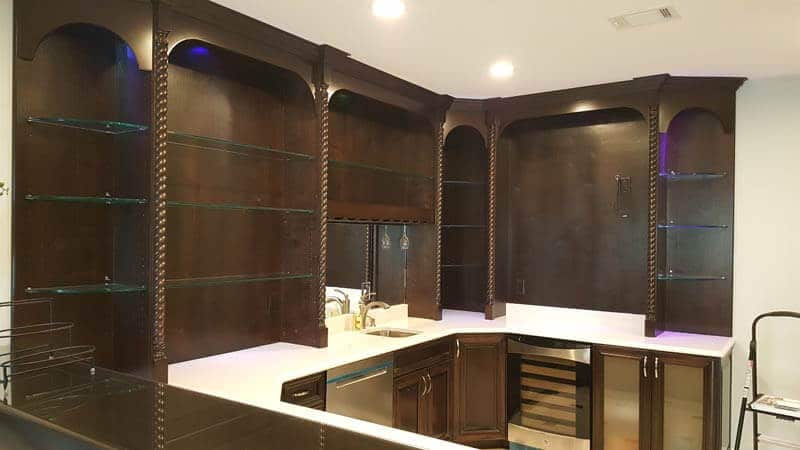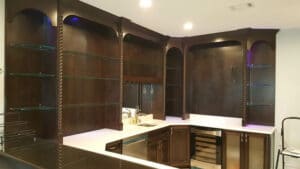 Our glass table surfaces are better than wooden surface tables due to the following:
Tabletop glass doesn't form scratches or nicks very easily like wooden table surfaces do.
You will never need to spend long hours polishing your wooden tabletop to perfection since the glass doesn't require polishing.
Tabletop glass is much easier to keep clean. Food and dust particles can be easily wiped away without any damage occurring to the glass.
Tabletop glass is incredibly strong, sturdy, and durable.
Playtime and crafts are much easier to clean up after on a glass tabletop surface than with wood.
Hot dishes and pots can be placed on glass tabletops and you don't have to worry about marks being made.
Glass tabletop surfaces are much more affordable than wooden tables.
Georgia Glass Repair knows that a glass tabletop can protect wood furniture. The glass provides for a tough, strong, and durable layer that doesn't hide the beautiful appearance of the wood underneath. Instead of having shabby, scratched wood furniture, you can add a glass tabletop above it and keep it looking good and fresh for many years to come.
Tabletop Glass Advantages
There have been many advances in glass tabletops over the past few years and our glass company is proud to stay on the cutting edge of such advances. No longer does the glass table top have to look like a thick, ugly piece of material. Glass tabletops are now very thin, clear, and built with decorative designs of your choice. The glass is used to enhance the appearance of the wood underneath, not hide or disguise it. With this new technology, you can use your new glass tabletop on dressing tables, desks, coffee tables, end tables, etc.
The main purpose of a glass tabletop is protection. Because wood is an organic material, it is naturally soft in comparison to other materials used for tables. This means that everyday items such as bowls, plates, coffee mugs, glasses, staplers, and paperclips, can all leave wood furniture scratched and looking ugly. Our glass tabletops can prevent this from happening by adding a solid layer of protection.
Please feel free to contact Georgia Glass Repair for more information about our tabletop glass products that are available. We want to be your number one residential glass provider.
Average rating for Georgia Glass Repair is 4.99 stars of 5 stars – based on 131 reviews
A genuinely professional service company. Everyone was very nice and Matt had the repair done in an efficient manner. Highly recommended!
Tim C - Alpharetta, GA 30009